Definition
The word « HACCP » is an abbreviation in English for Hazard Analysis Critical Control Point.
The HACCP System allows us to manage the safety and quality of the marketing process of our products. The HACCP is a preventive control system aimed at ensuring the security of the foods.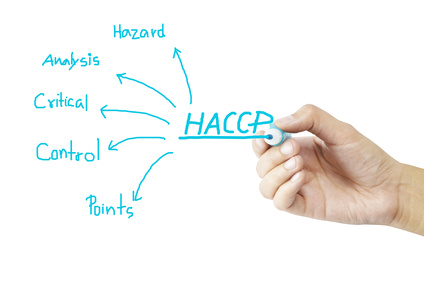 1- At our manufacturing suppliers :
This system includes three major phases :
- Perfect knowledge of the food product ;
- Assess hazards, identify the critical points and the acceptable limits, in the context of the assessment of a given hazard ;
- Supervision, documentation and permanent adaptation of the system allowing to use the method as a tool to improve the quality.
The advantages of the HACCP System are numerous :
- meet regulations ;
- meet the customers' requirements ;
- strengthen the quality assurance system ;
- assist in the development of new food products or new processes ;
- address a specific problem highlighted internally or by third parties.
2- Within the company EUROSER
The implementation since 2016 of a HACCP System within our contracting process, has allowed us, through its organized and systematic assessment, to track the whole process and to make findings as to the causes behind a potential problem.
We could adapt the determining of the CCPs, their surveillance, the preventive actions to implement, each time oriented toward the prevention of problems.
This process allows us to make a real audit of the supplier's product / contracting process / delivery.