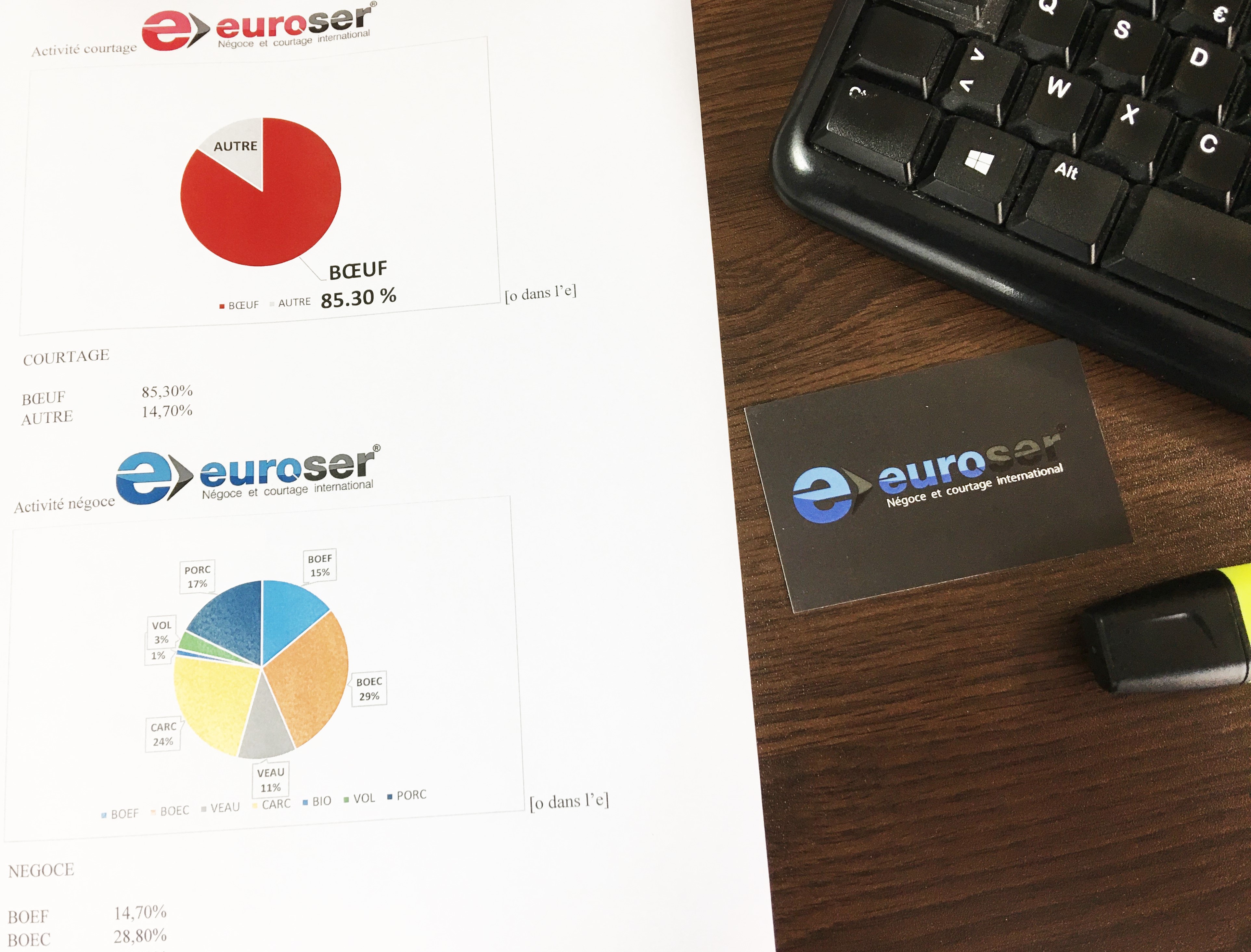 In 2002, the company Euroser did market 8.930 tons; a threshold was crossed in 2004 with 11.123 Tons sold to reach a steady volume today exceeding 20.000 tons per year.
The "brokerage" historical activity represents today a relatively stable volume (tonnage), approximately 40-48% of the total volume against approximately 52-60% for the "trade".
In the framework of its trade activity, between 3 and 5% of the volume is stocked in warehouses at disposition of its customers, mainly in the logistics platform of Kortrijk-Heule in Belgium near the seaport of Antwerp.
Product Percentage (table below:)
| Product family | Code | %AGE |
| --- | --- | --- |
| fresh Beef | BOEF | 14.70 % |
| frozen Beef | BOEC | 25.40 % |
| fresh and frozen Pork | PORC | 23.00 % |
| fresh and frozen Veal | VEAU | 10.80 % |
| fresh Carcasses | CARC | 14.00 % |
| Organic farming | BIO | 1.20 % |
| fresh and frozen Poultry | VOL | 7.50 % |
| fresh and frozen Ovine | OVIN | 3,40% |